What Are MONEY BLOCKAGES?
Money blockages are any thought, beliefs or patterns you have that stop you making as much money as you desire.
Money is energy & exchange yet we still create all sorts of meanings and stories about it.
You have money blocks if you have trouble holding on to money, are not making as much, have hit an income limit you just can't seem to get past, or you are struggling to charge for your services, book clients, are fearful around money or never feel truly abundant.
The roots of these blocks lie in childhood, your family, culture, religion, your genetic line/ancestors and even past lives. The belief systems are passed down in your DNA and create energy blocks.
You may be aware of some of these blocks already, but because 85% of them are in the subconscious mind, you will not even be aware of exactly what they are, and what keeps us repeating patterns around money, unable to create and live in true abundance.
The Truth Is That It's an Inner Work….
And The Good News is That It's Easier Than You May Think.
How do I Know if I Have MONEY BLOCKAGES?
Indicators for knowing that are if you resonate with the statements below.
– Having a dry period in your business
– Fear of money running out
– Fear of losing money
– Difficulty holding on to money (it goes out as fast as it comes in…)
– Feeling stuck in your job because you are too scared to start your own business
– You feel guilty asking for money for your services/work
– You would rather not think about money or deal with it
– Constant debt
– People telling you that you are too expensive or trying to negotiate
– Fear of being judged when you are visible
– Fear of failing
– Guilt around past money mistakes
– Money holds you back from doing what you really want to do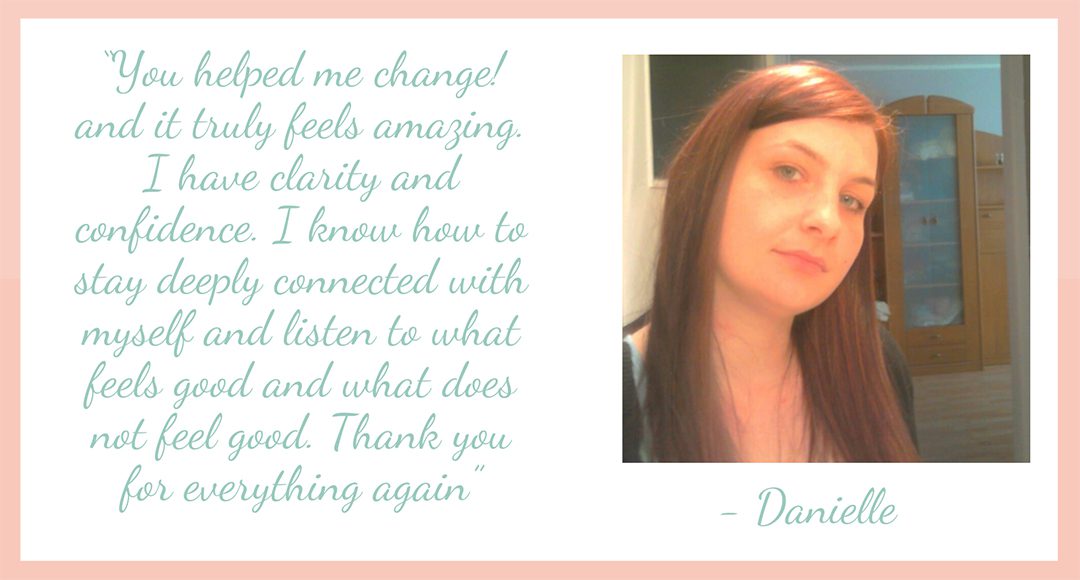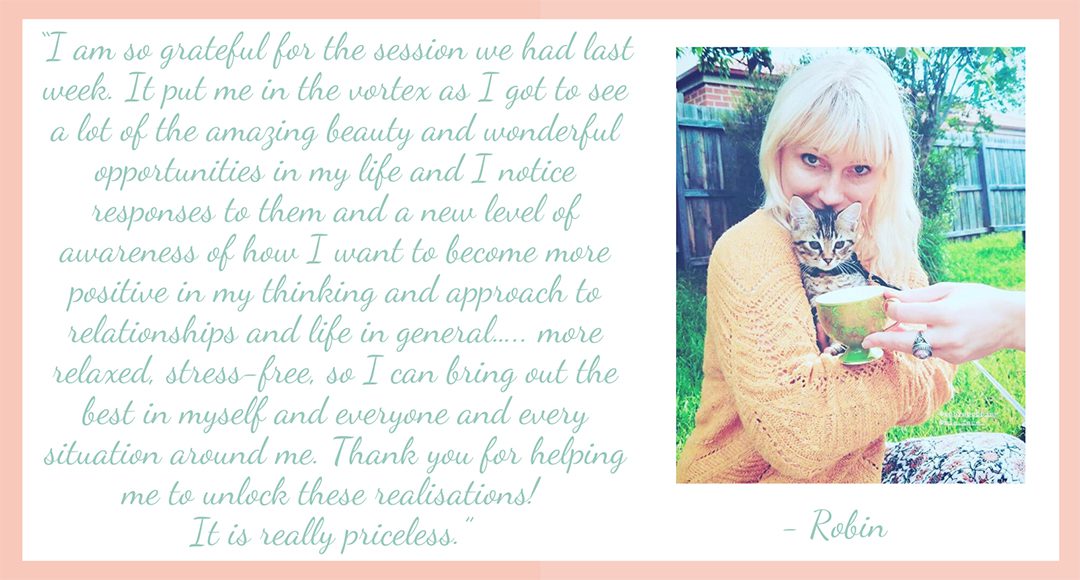 What Are The Benefits Of CLEARING My Money Blockages?
More clients
More money
Raise your rates with ease
Breakthrough income limits
Work less, earn more
Confidence to start or expand your business
You can leave your 9-5
More confidence to share your message and work in the world
New media opportunities
Unexpected money wins & gifts & support
More abundance in all forms – love, money, fulfilment, peace, joy, connection…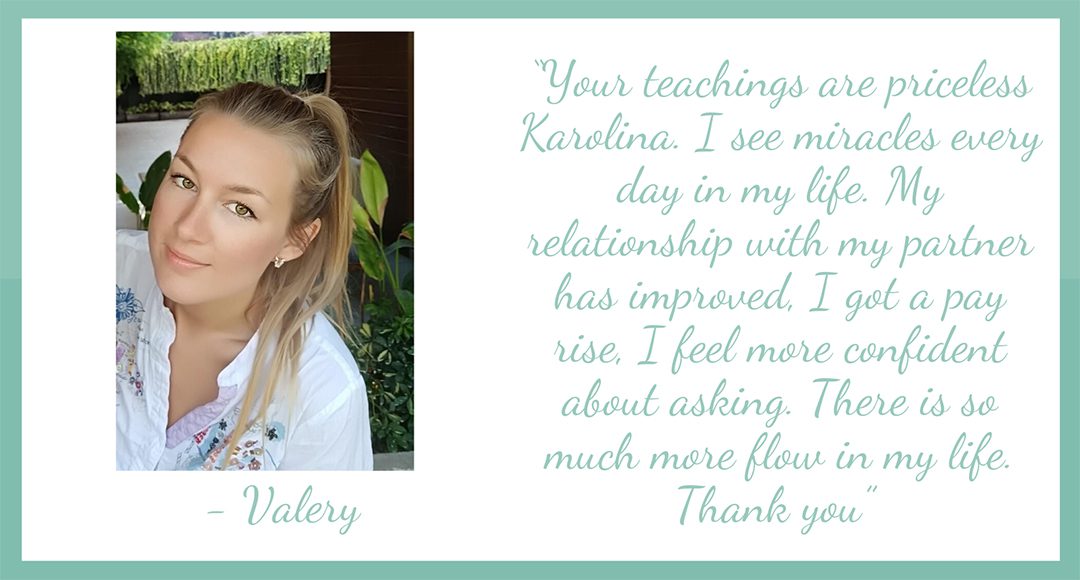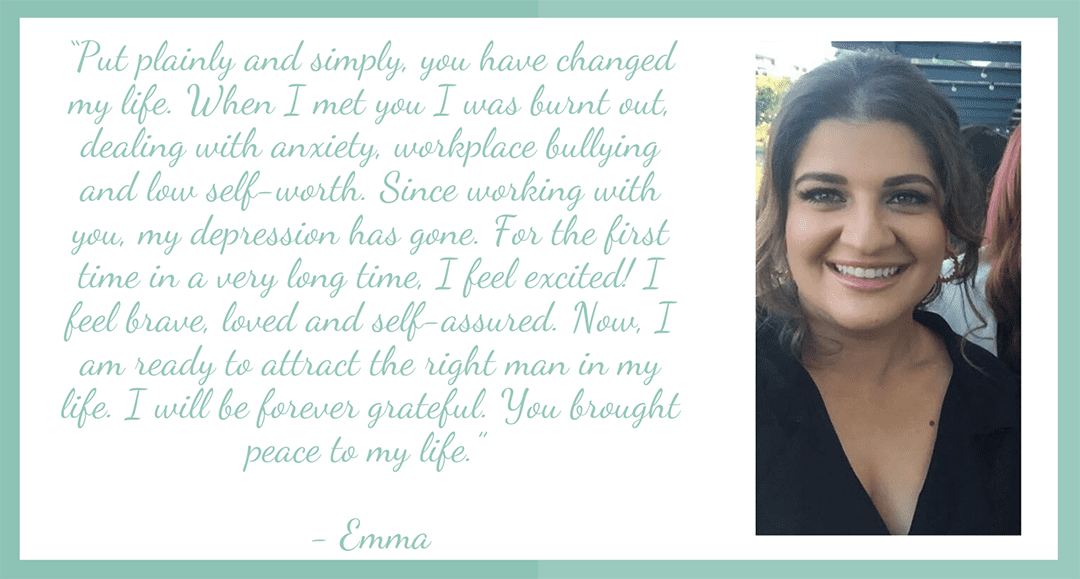 What Happens if You Clear Your Money Blocks?
You no longer fear money

You no longer push success away 

You no longer play small

You no longer hide from the world and being scared to speak your truth

You no longer fear of being visible

You're able to work when you choose

You can have more time off and spend more time with people you love

You can have geographic location freedom

You receive more support in your business or personal life

You have more time for creativity, spirituality and fun

You get to show up as the best version of yourself 

You make more difference in the world

You have clarity on your path 

You feel you are worthy of the money 

You are comfortable asking for money, receiving money and managing money

You work less but make more
How do I Clear Money Blocks?
I have developed the ability to intuitively read your money blockages and then clear them instantly. With this, I am able to support my clients to create quantum leaps in their income in a very short space of time.
Money Mindset is a 5-week  course to identify and clear your money blocks so that you can move past old programming and limiting beliefs that are holding you back from your full potential.
We will be diving into your present, your past and your family & ancestors' past, past lives to release limiting subconscious beliefs on a deep level.
It is a fascinating journey for my clients.
The Course includes teaching via video training and energy clearing of your limiting beliefs, to transform negative thinking and clear the limiting beliefs & patterns you have around money so that you can live to liberate yourself from fear around money & increase your income.
Course Outcomes
The course is a 5-module program focused entirely on transforming your money mindset. Everything that I've applied in my life and that has created marvellous results for my 1-on-1 clients.
Each week we will be taking steps to help you…
– Become the confident and empowered woman you've always dreamed you'd become.
– Confidently open your heart to new possibilities
– Free yourself from the past disappointments
– Learn how to deeply love and support yourself in any situation that life puts in your way.
– Learn to fully express your emotions and harness them to become your greatest superpower.
– Never again settle for less than you deserve.
– Learn how to say "yes" to money and abundance of all kinds.
Unlock your Feminine Power and Let go everything that could hold you back
Module 1: Connecting with your Inner Guidance
Module 2: Discovering and Transforming Your Limiting Beliefs about Money into Positive ones
Module 3: Transforming Fears and Breaking old patterns and Releasing Ancestors Beliefs
Module 4: Releasing Past Disappointments
Module 5: Reclaiming Your Power and Opening for new life and possibilities
We will be transforming:
Religious beliefs like "I need to play small to be close to God", "I need to be poor to be close to God", "I need to choose between spirituality and wealth", "I need to be modest otherwise I will be punished".
Genetic and Ancestors beliefs like "I never have enough", "I need to worry about money all the time", "Money is evil"
Land and History beliefs like "it is not safe to have a lot of money", "If I have a lot, it will be taken away".
Beliefs about Money itself like "Money doesn't grow on trees", "Money is evil", "Money corrupts".
Beliefs about spiritual or creative work like "If I am spiritual or creative I should not charge".
Beliefs in sacrifice like "If I want to have a lot of money I need to work hard", "I need to sacrifice myself to help others".
Unworthiness like "I do not deserve to have money", "I do not deserve to be successful".
By Enrolling You Will Receive
You will have access to all 5 modules. Each module will be released to you, one by one.
Each module, you'll get homework assignments that reinforce what you've learned and allow you to continue to develop yourself into the magnificent and beautiful manifestation of pure abundant energy that you are…
This is for
Women wanting to open for more possibilities
Women who want to grow and improve their relationship with money
Open-minded women who want to tap into the divine energy and experience more flow in their lives
Women who are looking to trust and surrender to the divine and love themselves enough to become open to becoming a magnificent creator
Willing to have some "skin in the game" and understand that they need to invest in themselves to grow, heal, transform, and thrive again
Investment
My goal with this course is to help more women more quickly. I don't want to make the price an obstacle. I've spent thousands of dollars and hours studying, travelling, and learning from inspiring teachers, reading, doing courses, and working with women from all over the world.
The techniques and insights I'll be sharing with you during this course are virtually priceless. In truth, you can't put a price on happiness.
And what I have found is that those who can make decisions and act quickly are the most likely to get results and most likely to become my best clients.
So for a limited time, the investment for this course is a 
one-time payment of $29.
Click on the button below to engage now.
Are you ready ???
"Karolina helped me transform my money blocks. I experienced a true transformation! She takes you to the core of your beliefs and helps release old patterns. My biggest achievement so far is a whole new mindset around who I am and what I can attract in my life! I feel safe, uplifted and inspired. This is truly unique." – Susan
My personal guarantee to you
I know making a decision like this isn't easy. You have a ton of things already going on, do you really want to spend time and money on this? Is it going to work? I've found myself in similar situations and asked myself these questions too. And no, it hasn't always paid off, but you know what, in the end, I'm grateful for each time that I decided to take the leap and did something that helped me become a happier woman.
So here's my personal guarantee to you: I promise you that I will give my best during this course and that it will be worth the time and money you invest. You must take it seriously and do the work.
I can promise that you will learn how to transform yourself and your relationship with money.
I will help you step into your greatness.
About Me
I've been exactly where you are now, and I've had my share of soul-crushing setbacks. You will be held in a place of deep love and compassion as we take this journey together.
I have been practicing the powerful inner work of transformation for many years. I won't allow you to let your old stories and patterns stop you from becoming the person you are truly meant to be.
I'm on a mission to help women like you reclaim their feminine power and consciousness. I want to help you be free to grow and fall in love with yourself all over again.
I am more than just a mentor, I am a healer with the intuition and capacity to tune in to your inner fears and conflicts. I will help you shine your beautiful healing light on them so they will never again hold you back and shape your destiny.
I not only listen, but I truly hear you and give you the space and support you need to undergo this life-changing transformation into the fantastic, empowered, and loving person that you are.
Frequently asked question
Here are a few answers to our most common questions
How do I know when I am READY FOR SOMETHING LIKE THIS?
It starts with trusting yourself and your intuition. Step up and claim it – and don't do it with fear or anxiety. For once, do it with clarity and joy. Trust yourself!
One is never ready for the things that can truly transform our lives, but you don't have to be. All you need to know is that you want something better than you have now.
What can I expect from the course?
I want you to know that many of our clients attracted more abundance into their life.
I promise you that I will give my best during this course and that you will learn how to transform yourself and your relationship with money, and that you will gain clarity about what's best for you. I will guide you, and if you are motivated and do the work, even the sky is not the limit.
What if I would like PRIVATE 1:1 support with Karolina?
You can reach out to me directly at love(at)karolinab.com. I highly recommend having 1-on-1 mentoring (subject to availability) in addition to the online program, as we can go much deeper with individual sessions. 
Please note that I only take a handful of private clients each year.
Are there any REFUNDS?
If after 24h from the payment, you feel that this course isn't for you and no longer wish to continue, then I will give you your money back.
Ready to learn how to attract more abundance?

Login
Accessing this product requires a login. Please enter your credentials below!