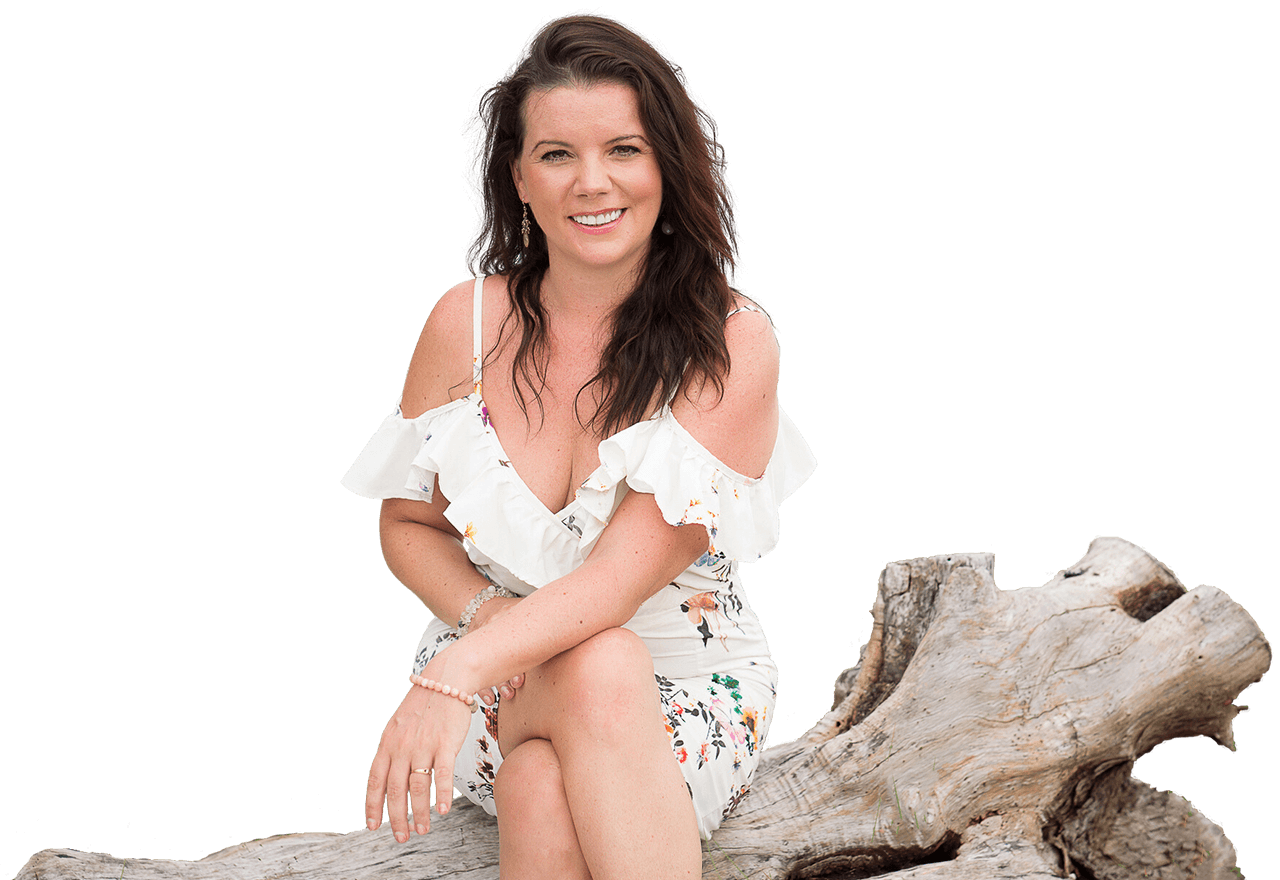 Journey of Transformative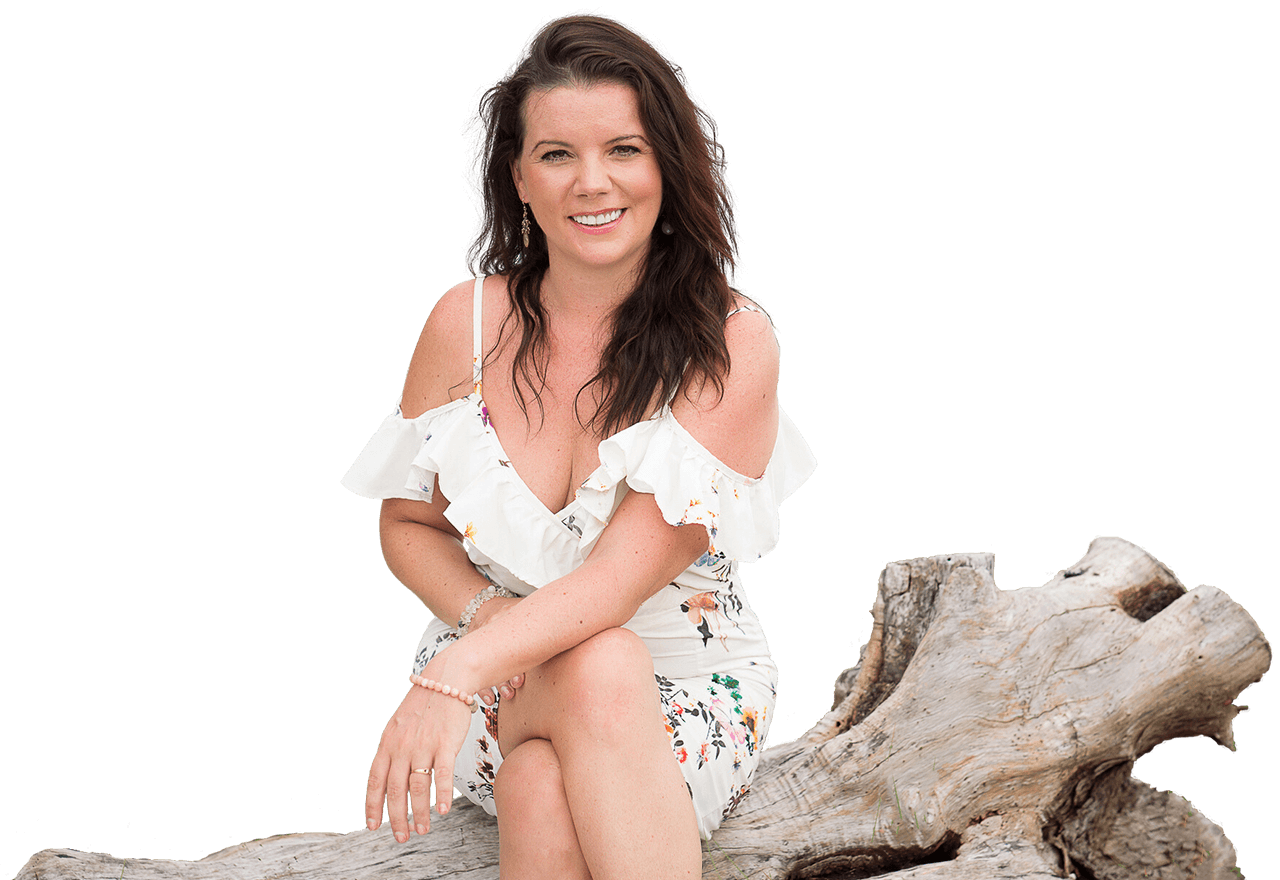 ARE YOU READY TO CHANGE YOUR LIFE?
Are you ready to release the shackles of past traumas, limiting beliefs, and energy blockages that have been holding you back?
Are you ready to step into a life of love, abundance, health, and empowered sexuality?
Welcome to a space where you can heal, grow, and transform into your most authentic and powerful self.

My name is Karolina, and I am here to guide you on a transformative journey, offering deep healing and lasting change on a soul, energy, and unconscious level.
This is not just about surface-level changes; we dive deep where true transformation happens, producing fast and lasting results.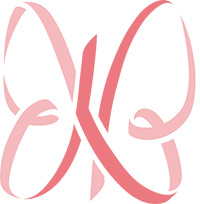 Unlocking the Power of Transformation
Gain the tools you need to navigate any situation and make lasting, positive changes that will continue to impact your life long after our work together ends. Start your journey towards empowerment and lasting change today.
Healing Traumas
Utilizing advanced energy work, I help you heal old wounds and traumas, freeing you from the pain and limitations they impose.
Transforming Limiting Beliefs
Together, we'll challenge and transform limiting beliefs about love, money, relationships, health, and sexuality, opening up new possibilities for your life.
Clearing Energy Blockages
Working on a multidimensional level, I assist in clearing deeply rooted energy blockages, paving the way for increased flow, vitality, and freedom.
Teaching Life-Changing Tools
I provide you with a toolkit of powerful practices and techniques that will help you feel safe, whole, and open in your body and system.
"
I'm deeply grateful for this journey

"

"The transformative healing sessions offered by Karolina have been a catalyst for change in my life. Her insightful guidance and powerful techniques have helped me shed my old self and embrace a more empowered, confident version of myself. I'm deeply grateful for this journey."

-Dominica E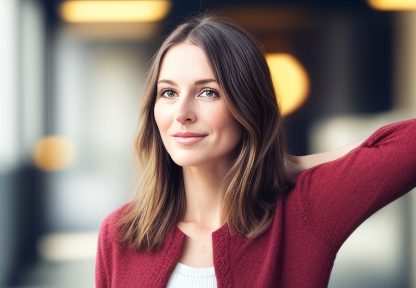 "I was initially skeptical"
"Karolina's transformative healing courses have been a beacon of light in my life. I was initially skeptical, but the profound change I've experienced is undeniable. I've found an inner strength I didn't know I possessed. The power of self-healing and empowerment that these sessions offer is truly remarkable."
-Mia T
Unleash Your Potential: Transform, Empower, and Embrace Wholeness
Embark on a transformative journey that will empower you to face life with newfound confidence and strength. Experience the profound sense of wholeness that comes from healing old wounds and transforming limiting beliefs.
Feel Empowered: After working with me, you'll feel empowered to move forward with your life and do what you need to do with confidence and strength.
Experience Wholeness: You'll experience a profound sense of wholeness as old wounds heal and limiting beliefs transform, allowing you to fully embrace your life and potential.
Gain Confidence: You'll gain the confidence to navigate any situation life throws at you, equipped with a plethora of tools that support you in every aspect of your life.
Experience Lasting Change: The changes you experience from our work together are not fleeting. They are profound, deep-seated shifts that will positively impact your life long after our work together ends.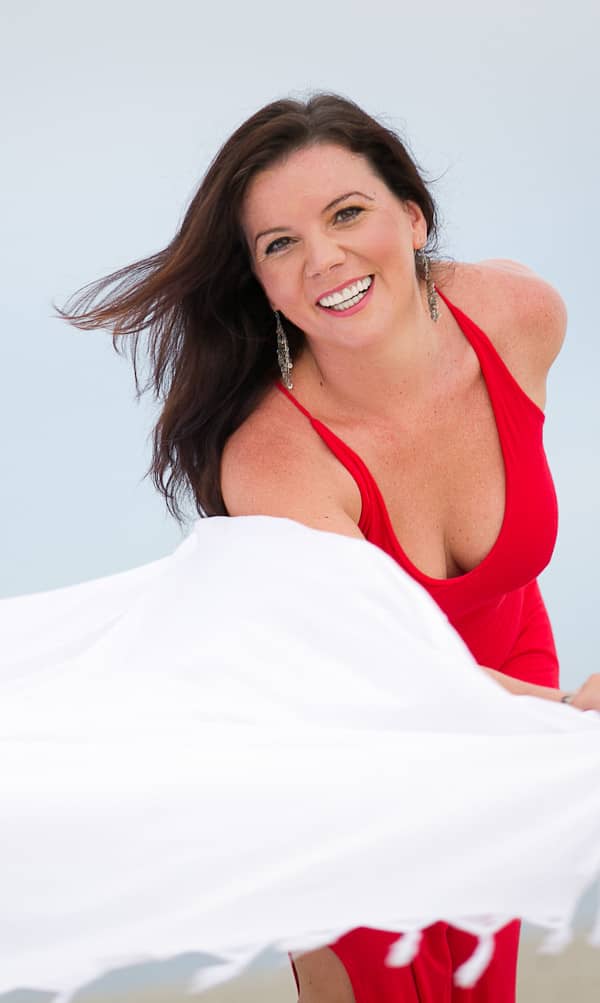 Y O U R  L I F E  C A N  B E  A M A Z I N G
Every woman is born with the divine power to create and manifest her heart's desires. But over time, she is conditioned to conform and comply, instead of living her authentic truth. As she sacrifices pieces of herself for the happiness of others, another part of her divine power fades away.
Yet, deep inside every woman, there's a part of her that cannot be tamed.
Able to tap into her intuition, natural psychic abilities and female medicine.
It's time for her to ascend to new levels of consciousness!
Discover Your Strength: Personalized Transformation for Lifelong Empowerment
Experience the value of deep, lasting transformation through a personalized journey to your inner self. My transformative work focuses on small groups of women, ensuring attention to individual needs and support throughout the process. 
Deep and Lasting Transformation: This is not a quick fix. It's a journey to the deepest parts of yourself, where true transformation happens. The changes you experience will be profound and long-lasting.
Personalized Attention: I work only with small groups of women, ensuring you receive the personalized attention and support you need throughout your journey.
Empowerment and Independence: Not only will you experience transformative healing, but you'll also gain tools and practices that empower you to continue your growth independently.
"
A game-changer for me

"

"I embarked on the journey with Karolina's program and it has been a game-changer for me. The tools and teachings provided have allowed me to discover a new sense of self-worth and confidence. I can't recommend her courses enough for anyone seeking personal growth and healing."

-Rachael R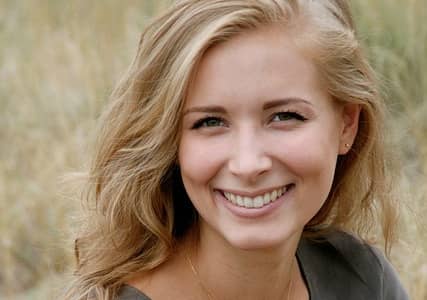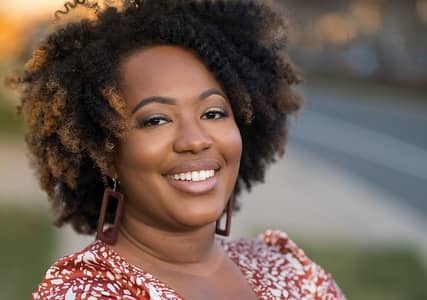 "
I'm truly thankful for this experience.

"

"Participating in Karolina's membership has been one of the best decisions I've made for my personal growth. Her approach to healing and empowerment is unique and effective. I've learned so much about myself and have gained a fresh perspective on life. I'm truly thankful for this experience."

-Laura B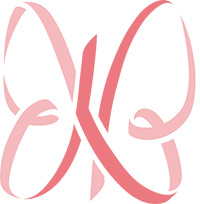 Clear Your Path to Awakening 
You've had an inner calling to expand your consciousness that's been getting louder and louder recently.  You've experienced the truth of your female intuition and inner guidance system and want to develop it further, but you don't know where to start. 
You intuitively know it's within you to develop such a strong connection with your divine feminine energy, but you can't seem to get there on your own. Let me help you accelerate your journey of ascension and move forwards…
Radiant Sisterhood: Empowerment. Connection. Flourishing.
Life holds a rich tapestry of experiences, waiting to be woven. Within your heart, a longing exists to connect with like-minded women who share your aspirations.
Embrace the enchanting journey of sisterhood by joining our radiant circle. Here, you will receive powerful transmissions and invigorating activations each month.
Together, let us dance beneath the moonlight of belonging and create a symphony of shared dreams.
Empower Yourself and Embrace Transformative Healing.
If you find yourself unsure of where to begin, with a gentle desire to cautiously explore, let me kindly invite you to a world of wonders.
Within this captivating collection lies an array of awe-inspiring treasures that can swiftly catalyze transformative shifts in your life.
Embark on their application and experience the power they hold.
Unleash Your True Potential by Clearing the Path to Ascension!
Are you making progress, only to find yourself taking a step back?
By addressing physical, emotional, and spiritual traumas, you can purify your being from the lingering low vibrational energy that has affected every facet of your life for far too long.
When you release these lower frequencies, you'll effortlessly embrace new levels of consciousness, unlocking your full potential for love, joy, and fulfillment.
Awaken the Divine Feminine Power Within You
Are you ready to unleash the power of your female intuition? Seeking to deepen your connection to the divine feminine within?
Together, we'll embark on a transformative journey of self-discovery and embrace the embodiment of your divine feminine essence. This goes beyond mere self-empowerment, delving into profound knowledge and understanding.
Manifest the life you've always dreamt of as you activate the codes of light, liberation, bliss, and abundance – your natural state of being. Get ready to unlock your true potential.
"
Karolina's programs have changed my life.

"

"The wisdom and knowledge she shares are not just informative, but they truly empower you to take charge of your own healing. I've seen a significant improvement in my mental and emotional wellbeing since joining her Mystical Journey program."

-Adele N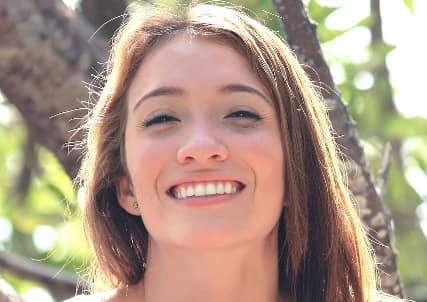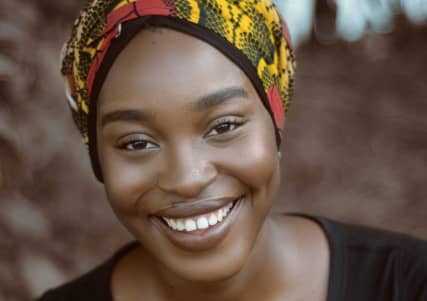 "
Her unique approach has helped me

"

"Karolina's transformative healing sessions have been an enlightening experience. Her unique approach has helped me unearth my inner strength and foster self-love. I'm incredibly grateful for the positive changes I've experienced and highly recommend her program to anyone seeking meaningful personal growth."

-Monica L
I AM YOUR PROOF...
It Can Be Done
By transforming every aspect of my life, I overcame depression, emotional trauma, toxic relationships, anxiety, and healed the connection with my true divine feminine self.
Once I'd rid myself of this low vibrational energy, I was finally free to embrace higher levels of consciousness with ease, enabling me to live the life I knew I truly deserved, one full of love, joy and fulfilment.
As the energy and frequency rises within you, it will enhance your connection to the divine feminine and your true self. You will develop your innate intuition, natural psychic abilities and female medicine to feel more health, more abundance, more joy and more fulfilment.
I am here to help and support you as you move through your process of ascension and your awakening, to vaster and higher levels of awareness and consciousness.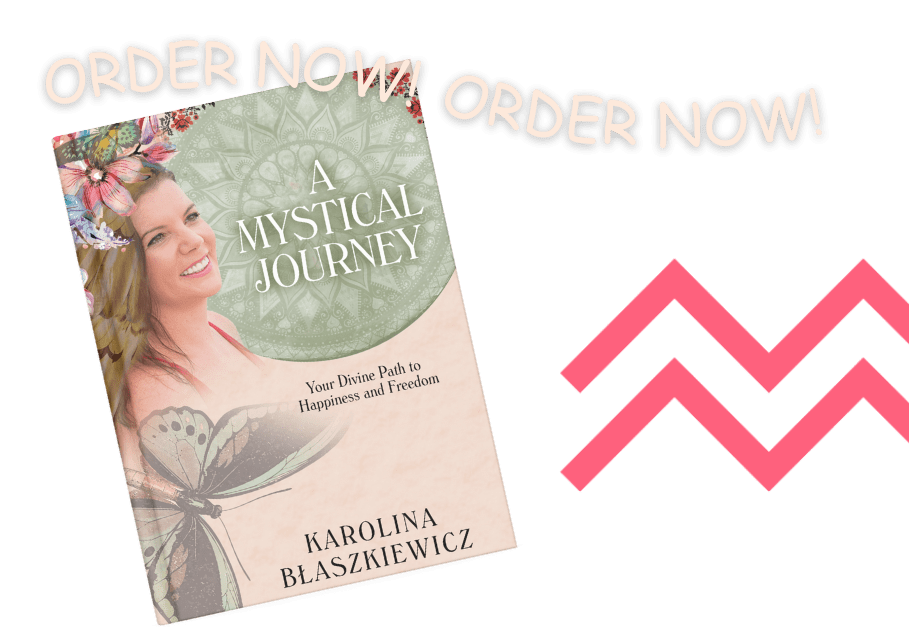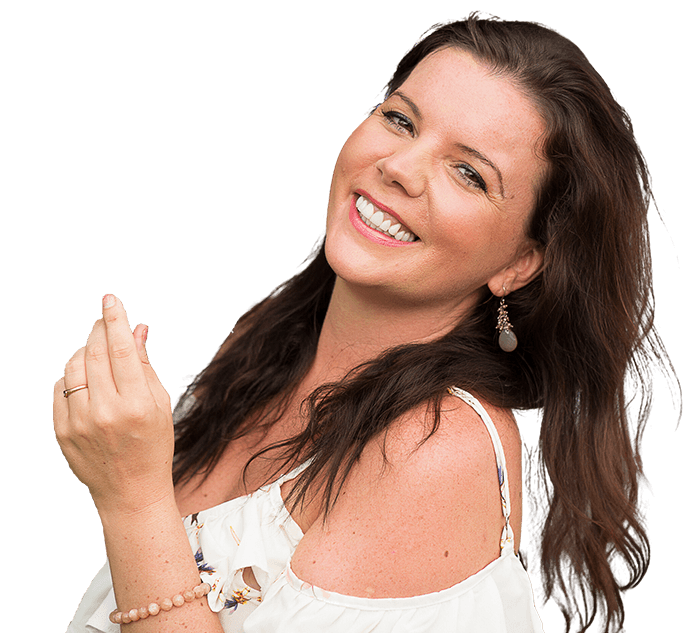 Experience the Enchantment of an Extraordinary New Life!
Embrace True Freedom and Discover Everlasting Happiness.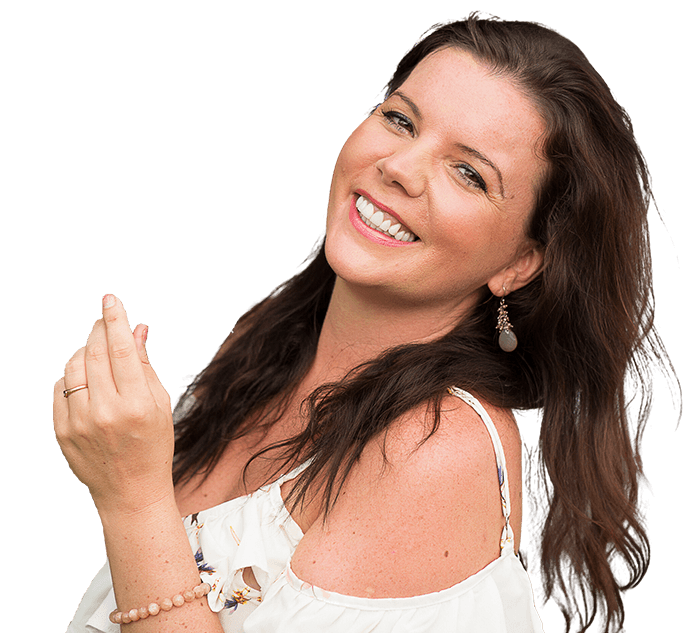 "
I now approach life with a renewed sense of optimism and resilience.

"

"Through Karolina's membership, I've discovered the power of healing. Her guidance has helped me navigate through my personal challenges and come out stronger on the other side. I now approach life with a renewed sense of optimism and resilience."

-Rebecca O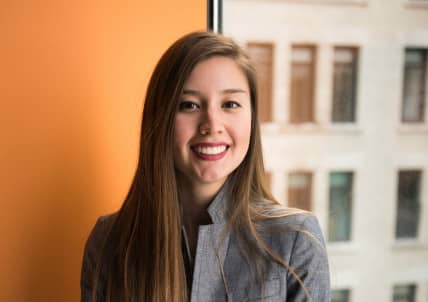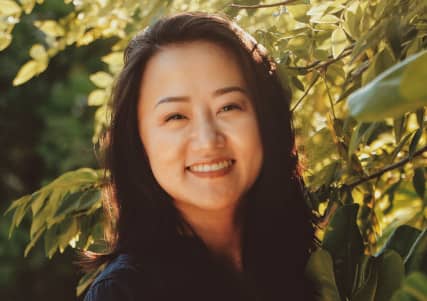 "
I feel more centered and at peace than ever before.

"

"Karolina's Mystical Journey program has been a turning point in my life. Her wisdom and techniques have allowed me to break free from my old patterns and embrace a healthier, happier version of myself. I feel more centered and at peace than ever before."

-Maria K
Unsure what you need right now?
Let's find out together.
If you're seeking guidance on navigating the challenges you're facing or if you're unsure where to begin your journey of personal growth, simply schedule a complimentary coffee chat with me.
I'll provide a judgment-free listening ear and assist you in gaining clarity on your path forward.
This opportunity is perfect for those who...
Feel stuck or unfulfilled and want to grow.
Feel a calling to break free and move forwards but don't know where to start.
Suffering with feelings of doubt, self worth and confidence.
Want to develop more self-love and a connection with who you really are
Are unsure what they need, but they know something needs to change!